Shanling M0 Firmware V3.0 update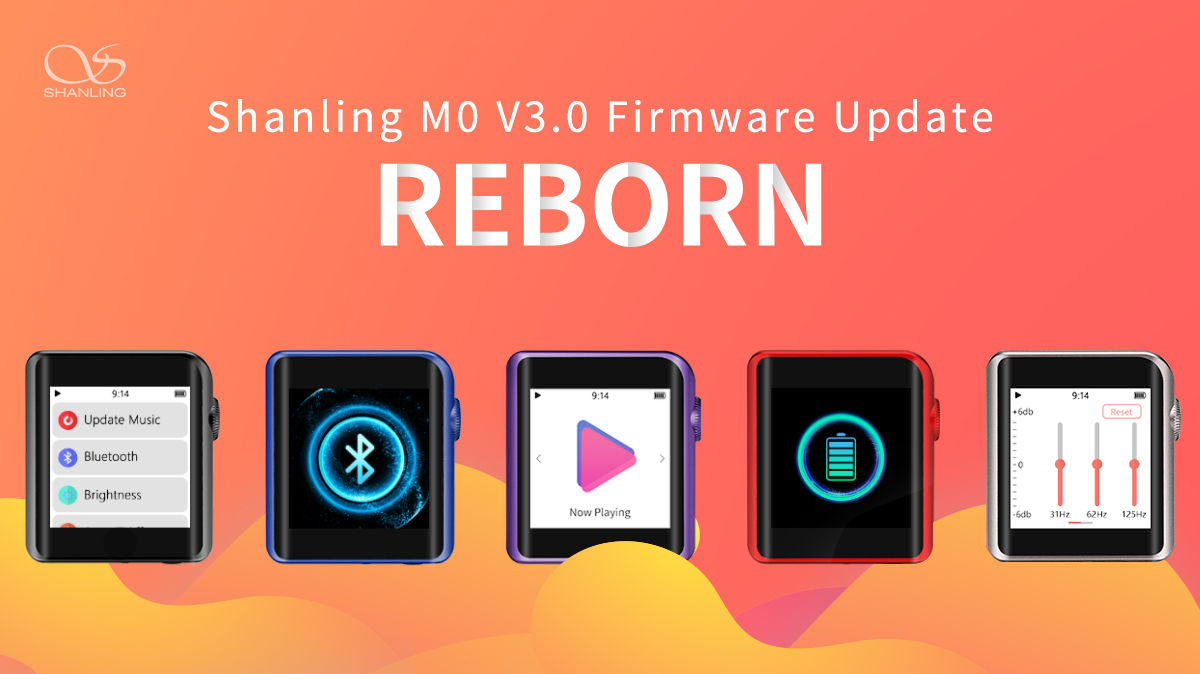 New firmware for Shanling M0 is ready, bringing custom EQ and new graphical design. Please go to Download section of our website to download needed files.
Alternative download from Google Drive
New Functions:

1. Redesigned Main menu, improving speed of system.
2. Added custom 10 band Equalizer.
3. Added possibility to adjust preset Equalizer profiles.
4. Added Quick Access menu.
Note: to open Quick Access menu, swipe up in Main menu. Swipe down to close it.
Changes and fixes:

5. Additional graphic changes to system.
6. Added separate volume control for Bluetooth receiver mode. Separated volume level from standard volume and with its own volume memory.
7. Added "LO" logo when output is switched to Line Out mode.
8. Adjusted limit for jpg files used as album art, now supporting up to 8192 X 8192 resolution.
9. Fixed problem disabling resume function after Sleep timer was used.
10. Fixed problem disabling Sleep timer while player was in Bluetooth receiver mode.
11. Fixed problem related to album art while white theme was used.
12. Other bug fixes