Introducing Shanling BA1
Desktop Hi-Fi Bluetooth Receiver



Easiest way to add wireless audio into your Hi-Fi system
Many audiophiles already discovered practicality and freedom of the wireless connectivity through the world of portable audio. Yet implementing it into their home set-ups can be often too expensive, or lacking in connection and sound quality.
At Shanling Audio, we decided to take our vast experience in designing and manufacturing both the high-end Hi-Fi and portable Bluetooth products, combining it all into one machine for the home audio. Offering one simple device, that will add the convenience of wireless audio into your headphone, desktop or stereo speaker set-ups. Providing you with top-quality Bluetooth connectivity and great sound, all at affordable price.
Availability: November 2020
MSRP: 169 USD / Euro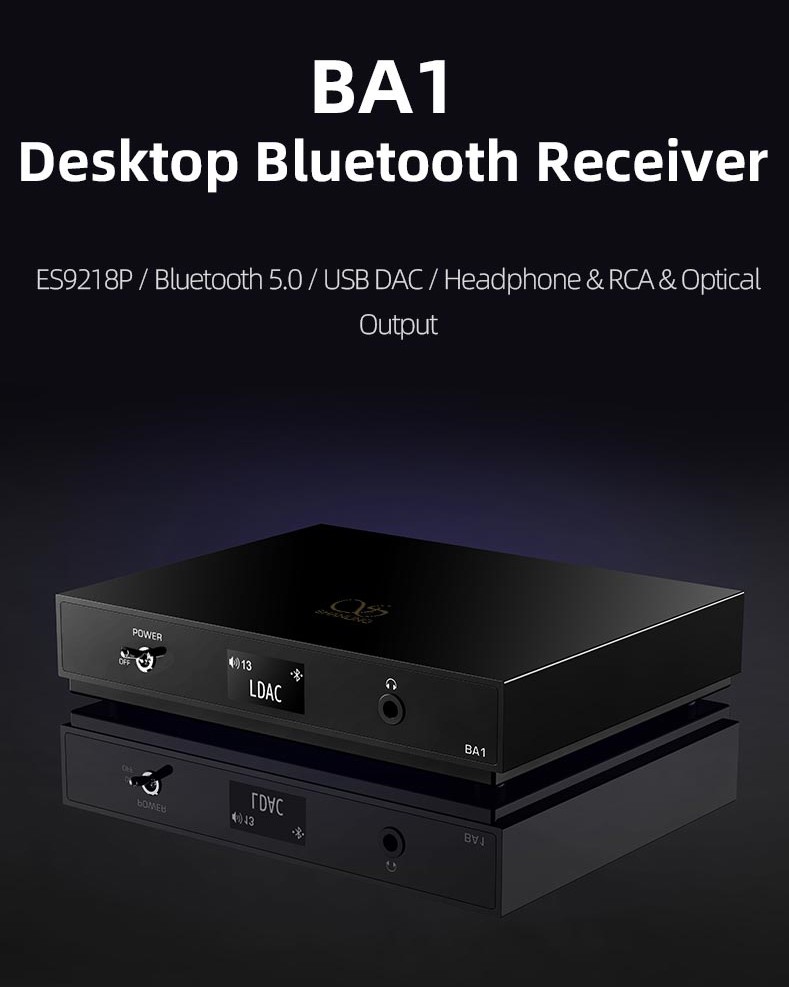 Hi-Fi Sound By using dedicated Hi-Fi ESS Sabre ES9218P DAC and amplifier, BA1 offers an impressive sound quality and will be an equal partner for your speaker or headphone rig.
Ultimate Bluetooth Connectivity Combining the Bluetooth 5.0 with the support of high-quality Bluetooth codecs, BA1 utilizes current wireless audio to its fullest potential.
Wireless Hi-Res Thanks to the support of LDAC codec, BA1 is capable of a Hi-Res playback over Bluetooth, supporting resolution up to 24 bit / 96 kHz.
Great with Speakers BA1 easily fits into any stereo speaker set-up, simply connect BA1 to your amplifiers or active monitors with a pair of RCA cables.
At ease with Headphones BA1 offers a dedicated headphone output, designed for use both with full-size headphones and sensitive earphones.
Digital Output With the digital optical output, BA1 can be used as a pure digital source for your current Hi-Fi DAC or receiver.
USB DAC BA1 can be connected to any computer to serve as a high-quality external sound card. And thanks to the plug-n-play design, setting it up is simple and instantaneous.
Companion App Available for Android and iOS, giving you total control over all settings.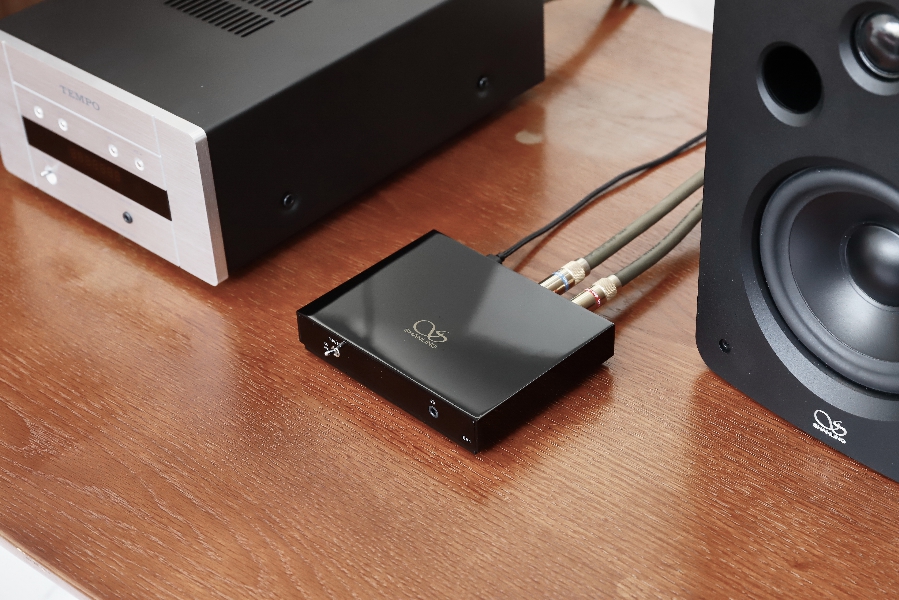 Specification:
Bluetooth Chip: Qualcomm CSR8675, Bluetooth 5.0
Supports: LDAC, aptX HD, aptX LL, aptX, AAC, SBC
Hi-Res: Up to 24 bit / 96 kHz with LDAC
DAC/AMP: ESS Sabre ES9218P
Outputs: 3.5mm Headphone jack, RCA Line-out, Digital Optical Out
Output power: Headphone jack - 1.41V / RCA Line-Out - 2.0V
SNR: - 115 dB
Channel separation: 73dB
USB DAC: Plug-n-play setup, up to 16/48
Power supply: USB powered, 5V/1A. Power supply not included in packaging.
Dimensions: 120 x 100 x 26 mm
Weight: 205g